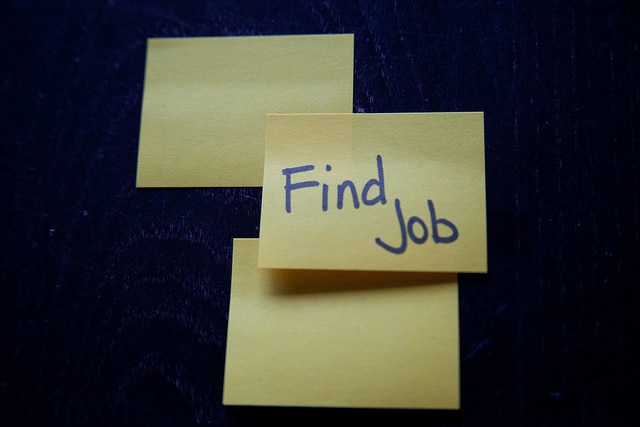 One of the questions I often get is "Now that I am a certified Six Sigma Black Belt, how do I get a job?" This is difficult to answer, but I'll do my best.
Another way to phrase this question is 'How do I convince someone to hire me as a Six Sigma Black Belt." For the sake of this discussion, let's assume that the company you are targeting has an open posting for a Black Belt and you are not instead trying to convince a company that they should hire their first, namely you. The later conversation is about establishing a culture of Six Sigma in a company and requires a much different approach. This conversation is about selling you and your ability to do the established job to a hiring manager.
There are 2 parts to getting a job;
Preparing for success in the role.
Preparing for success in the interview.
These are symbiotic traits but far too few people employ a strategy to do well in both. That becomes a failure to prepare and ultimately undermines a candidate's efforts.
Today I'll focus on preparing for success in the role. Next time we'll cover preparing for success in the interview.
Step 1: Build Breadth and Depth of Skills
In this step we are focused on building a base of skills, an amount of experience, and developing the gravitas to apply your learnings to both an industry and a profession.
Depth
To my mind, working CSSBB is not for novices or those new to the workforce. Become great at your current job and be known as a go-to person in your field. Master a rare and valuable skill set. Become known as a dependable resource. Learn one area inside and out.
For example, if you are a software developer, be the best software developer you can be. Focus on good practices and delivering to expectations. Be the model employee. Stretch your leadership muscles and learn to build good teams and to make others better.
This focus gives you the ability to pattern match issues you've seen in one area to others. One great benefit is that you will have the ability to do great six sigma work in that field. In the future you'll be able to relate issues and patterns you saw in your field with those in another field that you will not know as well.
If you were a star player in a particular field, it will be easier to become the Six Sigma Black Belt running projects in that field.
Breadth
Become well-versed in your industry. Become a T-shaped employee. Going back to the software developer example, not only should you know your discipline well, you should know about the field you are applying your skills in. You should know about the other players and disciplines essential to success for your company in that industry. Perhaps you are making financial software – you should learn about finance, the suppliers, the consumers, the entire chain. If you build software for HR, you should learn about Human Resources.
Sin Six Sigma terms this helps you understand the context of an industry and give you the ability to visualize the whole enterprise. If you have a good knowledge of an industry, know how all of the pieces fit together, and expert knowledge of one discipline, a hiring manager will feel better about selecting you to work projects in that industry even though you might not have direct, first-hand knowledge.
Project Management
Work your way into a project or program manager position. Table stakes for success as a Six Sigma Black Belt is the ability to successfully deliver projects. There are so many variables to a project that the ability to manage the execution well is itself a rare and valuable skill. You don't want to be learning project management skills while you are first trying to deliver Six Sigma projects.
Hiring project managers is a difficult process. It's one where the hiring manager can never be sure how you'll fare if you don't have a track record. But obviously everyone has to start somewhere.
If you are able to establish a track record as a successful project manager it will be one less thing that the hiring manager will have to work at.
Step 2: Learn about Six Sigma
We've covered this before here so I will not go into detail again. It is worth mentioning that you need to master the various concepts in the associated Bodies Of Knowledge (ASQ, IASSC an/or Villanova) and take the applicable training.
I firmly believe that a person could do the job of a Six Sigma Black Belt without a certification. I also believe there are many people who have certifications who cannot do the job. On balance I'd prefer someone who showed the dedication to measure themselves to an established standard and proved they had the passion and determination to achieve certification. My preference is for the ASQ Black Belt certification because you need to sign an affidavit proving you completed real Six Sigma Projects (compared to others which do not).
Regardless of how I feel or how you feel, each hiring manager is different and has different expectations. This is one avenue you can control. It would be prudent to make the most of it. If you are studying, be sure to see my article here – it will better position you for exam day success.
Step 3: Gain Practical Six Sigma Experience
By now you have extensive experience running six sigma projects. Now the goal is to become great at the job of being a Six Sigma Black Belt – even before you are 'officially' in it.
Black belts are asked to do several things repeatedly; projects, mentor greenbelts, and teach others. Become experienced in each.
Project Work
Never stop doing projects. Document your projects – both your successes and failures. Be able to quickly describe each project using the SMART framework.
What did you do? What were the results? Who knows you did it?
I mentioned it earlier but it bears repeating; become a great Project Manager. Perhaps pursue additional PM certifications (the journey, not the certification is what will help you.)
If you are having trouble finding Six Sigma projects to do, check out my guide here.
Teaching
Few people recognize it but nearly every position in your career involves teaching others. Take the time to become good at it. If your current position does not afford you the ability to develop this skill, try the options I have listed here.
Mentoring
A significant portion of success as a Six Sigma Black Belt is the ability to mentor others. You will be expected to shepherd colleagues through Green Belt learnings. (Be sure to brush up on the Villanova Green Belt Body of Knowledge and the ASQ Green Belt Body of Knowledge.)
Be able to answer who have you mentored and how? What were the results? Try to relate the stories using the SMART Method.
Step 4: Master the Soft Skills
This is the time to develop your professional presence and poise. Learn to be able to give great presentations and crisply communicate your ideas. Becoming a master of the A3 sheet or the 10-20-30 rule is a great idea.
Work on your negotiation skills. The ability to give and receive advice is essential. Master the fundamentals of influence.
In this article we covered how to best prepare for a career as a Six Sigma Black Belt. In the next article we'll cover how to prepare and win the interview.
What steps have you taken to prepare for success as a Six Sigma professional?