What are Customers?
Customer identification is a crucial step of Voice Of Customer (VOC) process. A customer is a person or company who purchases product or services. Customers are the most important part of a six sigma project. Six sigma is entirely built around the concept of a customer. Customers define quality and thus the expectations (ex: Quality, delivery, service, technical skills etc) for how processes perform.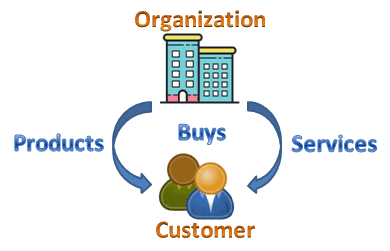 Customers can be broadly categorized as:
Business to customer (B2C) for example where person buys groceries from a store.
Business to business (B2B) for example hardware shop uses the service of accounting firm for tax returns.
Customer to business (C2B) for example where an individual sells his vegetables to store.
Customer to customer (C2C) where customer sells goods to each other, for example in online e-commerce portal one consumer sells his product to other consumer.
Identifying and Reaching out to Customers
The guideline of Six Sigma details the ways to identify the key customer categories for the business. It is crucial step of VOC process as the end user can easily tailor products and services accordingly and thus helps the company to become a customer-focused company and acquire customers easily whilst retaining existing customers.
Organization captures the needs and expectations of the customer i.e voice of customer (VOC), and organization process consists of various steps to convert inputs to output (product or service) that would be deliver to the customer.
It is essential to identify and understand the customer requirements so the products or services can be designed according to these requirements.
Customers may be classified as internal customers and external customers
Internal Customers
An internal customer is anyone within the business system who is affected by the product or the service while it is being developed. The internal customer is usually employees of an organization and forgotten as management focuses more towards the external customer. Production, marketing, sales, design, sales, maintenance, planning department should think themselves as service providers.
Internal customer activities affect the next process in the system and also it affects the quality of the end product. Many research shows that employee engagement activities within the organization have the direct impact on customer satisfaction. When employees are motivated, provided proper tools, resources and innovation culture in place then they will have enthusiasm to go an extra mile to satisfy the customer.
Internal communication for customer satisfaction can be improved through the following ways:
Periodic newsletters consists of basic business information and corporate
Display project update, memos etc
Discuss project issues and new business opportunities in team meetings
Celebrate innovation or quality awards received from customers
Communicate goals, customer feedback etc.,

External customer
External customers are not employee of the company but are impacted by it and usually consist of end users and intermediate customers. Customers may define or sets the requirements of the product or service; they may be external customers, end users, regulatory agencies, governments etc. An external customer provides the major part of company revenues.
Organizations to understand the needs and expectations of external customer to well design the product and services. Customers will weigh the value of product based on the cost, quality, availability and features. Hence it is important to know the Voice Of Customer (VOC). Following are the different methods to collect customer information
Customer surveys
Focus group
Customer complaints
Face to face interviews
Score card
Market research
Organizations to review the information gathered from the Voice Of Customer (VOC) and identify the customer needs and new trends in the market. The trends will help the organizations to come up with innovation solutions to retain the customers. Customers seem to be more satisfied when suppliers collect feedback and implement the changes suggested by them rather not receiving the feedback request from supplier.
Intermediate customers: Intermediate customers purchase the product or service from an organization then modify, repackage, re-assemble and sell those product or services to end users. Ex: Wholesalers, distributors, agents etc.,

End Users: one of the categories of external customer, who purchase the product or sought the service for their own purpose, they are the actual end user of the product example: people who buy the mobile phone from the store, a guest in the hotel.
How to Segment Customers
Customer segmentation provides insight into the landscape of the market revealing customer characteristics that can be used to group customers into segments that have something in common this process is also known as clustering. Customers are also categorized on basis of demography (like age groups, geographical location) and industry types as well. Typical segmentation includes
Geography – region, county size, city
Demographic – age, sex, family size, income, occupation, race
Buyer behaviour – heavy user, aware of need, status, loyalty
Volume – grouping based on usage of the product (heavy, medium, light)
Marketing-factor – brand loyal customers
Product space – customer perception comparison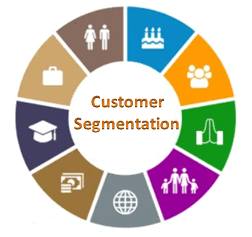 External customers can be divide into as business customers or the consumer customer. Business customers can include for-profit and not-for-profit companies. The consumer customer consists of a large number of customers with small purchases as against business customers
Customer Retention
Customer retention refers to the activities and actions organizations take to reduce the number of detections. Successful customer retention efforts indicate how an organization or brand understands and meets its customers' needs.
Customer retention reflects the state of mind that customers have about an organization and its products or services when their expectations have been met or exceeded. This state reflects the lifetime of the product or service experience.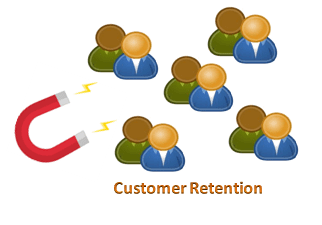 While most of the organizations traditionally spends more money on acquisition because they view it as quick and effective way to increase the revenue, but customer retention is seven times cost effective than the actual customer acquisition.
Benefits of customer retention are as follows
Reduces acquisition cost
Increases client base
Increases turnover
Makes relationships profitable
Creates more word of mouth publicity
Customer Service
Customer service is the act of taking care of the customer's needs by providing and delivering professional high quality service and assistance before, during and after purchase of product or service.
Top management to periodically monitor the customer service activities in the organization and they need to listen the customer, provide training, monitor the response metrics and communicate the improvement activities in the area of customer service.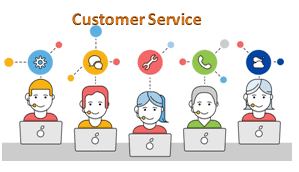 Advantage of customer service as follows
Existing customers are more likely to buy based on the services provided by the organization
Improves customer retention
Great customer service results in reduction of complaints
Improves the company brand value
Improves the employee turnover
Opens the opportunity for new business or partnerships
Customer Loyalty
Customer loyalty indicates the extent to which customers are engaging to a company's products or services and how strong is their tendency to select one brand over the competition.
Loyal customers are arguably the most important factor in achieving the business success. Success from customer loyalty creates repeat business and more opportunity. The major strategies in increasing customer loyalty are keeping it personal and always following up.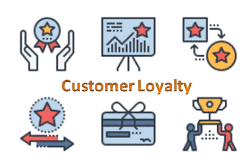 Loyal customers spends more than the new customers as they very well know about the product and service, and also they will refer to others and recommends about the product and service. As per the research 40% of US online shopping revenue comes from repeat loyal customers, who generally make up just 8% of site visitors.
Six Sigma Project Impact on Customers
Example: ABC manufacturing company sells mobile phones online as well as via distributors. Customer service department tracks number of customer complaints received from the distributors and also online customers on monthly basis. Hence General Manger of the plant asked Quality manager to initiate the six sigma project to reduce the customer complaints and warranty claims which is 10% of the revenue.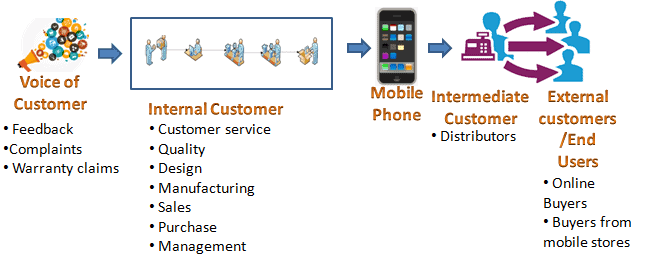 Following are the impacts on various stakeholders in the value chain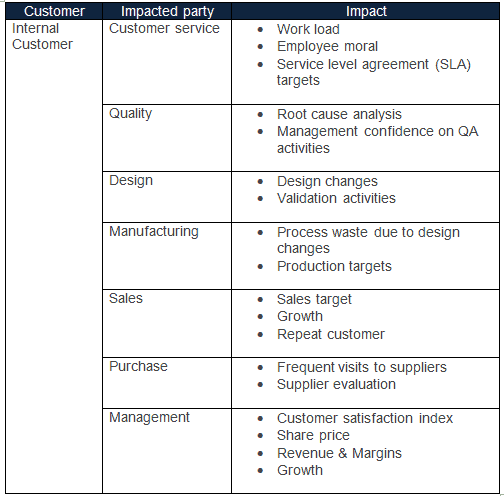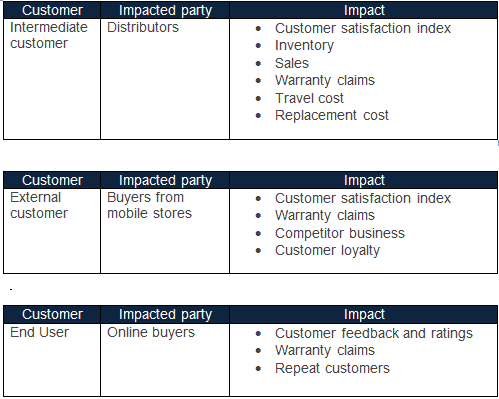 An effective six sigma project improves the internal customer satisfaction (generally employees of an organization), reduces process waste, design changes, improves business growth and sales. It will also improve external customer and end user satisfaction; increases repeat customers and also customer loyalty. Furthermore it will improves the sales and growth of an organization.
Helpful Articles
Client/Customer/End User/Internal customer