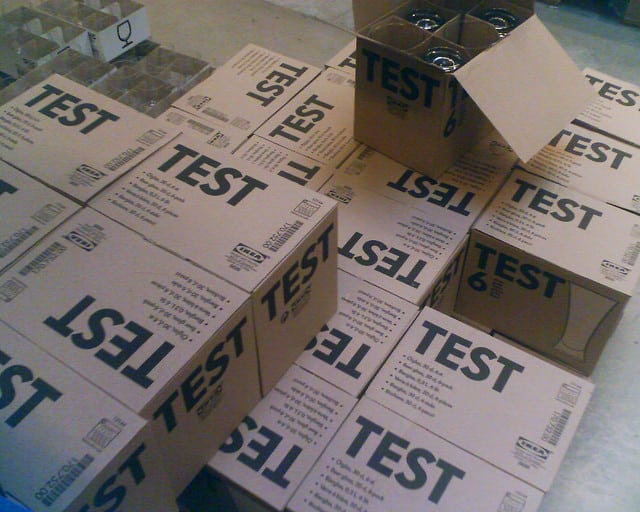 Several different types of testing.
Non-Destructive Testing (NDT)
Doesn't break the tested item. Can be open to interpretation.
Visual Inspection
Just look at it.
Ultrasonic Testing
High frequency vibration.
You can also use to find dimensional thickness. Ex. Hollow wall castings.
Similar to sonar.
Magnetic Particle Testing
Used to find defects in ferromagnetic alloys.
Liquid Penetrant Testing
Rapid model for detecting open surface defects in ferrous and non ferrous materials.
Used on nonporous metallic and nonmetallic materials.
Eddy Current Testing
Measure flow of eddy currents in a material having identical characteristics as the test piece.
Comparing with the test piece shows how much in or out of standard it is.
Destructive Testing
Scratch Hardness
Can be performed using a file or a hardness of 10 material. It is quick, easy and not expensive.
Penetration tests
More complex, time intensive, expensive and accurate.