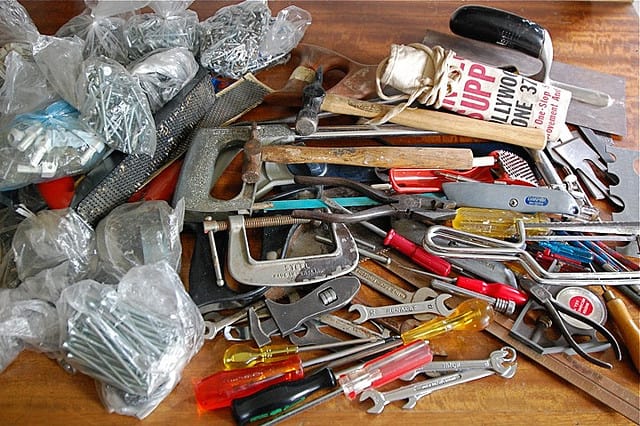 This page lists the major components of Six Sigma, the tools you apply in each phase, and a few other bits that help bring it all together.
While I've made Six Sigma study guides for each of the major organizations' certification exams (ASQ, IASSC, and Villanova), I don't find that their organization of topics is the best way for me to learn the material. Nor do I find their presentation to be the best way for me to see how each tool fits into the overall picture.
Define
Use this phase to qualify a project to see if it is worth doing, if it is a good fit for the Six Sigma approach, and to set the stage for the project. Like a good reporter, learn the background of what is being asked and focus on the 5Ws – Who, What, When, Where, and Why. This becomes evident when you use the tools below to identify scope, goals, and rationale.
Current State Process Analysis
Voice of Client
Measure
Now that we have the project identified, take the lessons learned from the first phase and get the 'real story' behind the current state by gathering data and interpreting what the current process is really capable of.
Analyze
Now that we have the data let's use it to identify the root causes that are at the heart of what we want to fix.
Improve
Armed with the data analysis we can now may informed decisions to develop a solution. Best practices include running a pilot to ensure success and validate our conclusions.
Control
Now let's bring those improvements to life. Be certain that the improvements lead to solutions that are sustainable and enable continuous improvement.